The focus of our research into livestock is to provide scientific support for welfare and animal health improvement and to provide robust welfare outcome methodologies that can be used in a commercial context.
Recently the work has been extended to consider the economic and policy value of positive welfare/good life opportunities in livestock species and calf welfare assessment measures. We also have expertise in epidemiology which enables us to extend quantitative approaches to animal health and welfare. A second approach has been in establishing farmer-led innovation networks (FLIN). The main aim of FLIN is to understand, learn from and 'power up' farmer-led research and innovation initiatives in the UK and increase the impact of these types of initiative across the industry. 
Cluster members
Current projects
Doctoral Research projects
Emily Bull PhD: 'Designing for calf health. A user-centred approach to tackling Bovine Respiratory Disease in the UK dairy-bred beef sector'
Mukhtar Muhammed PhD: 'Exploring the articulation of welfare in farm animals in the UK'
Academic partnership: Royal Agricultural University and Zoetis Outcomes Research
Funding source: Zoetis Outcomes Research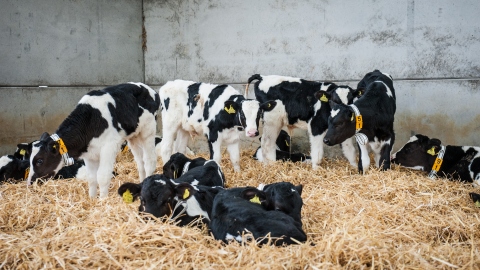 Respiratory disease (pneumonia) is one of the most prevalent diseases affecting beef and dairy calves worldwide, with implications for lifetime productivity, antimicrobial use, and animal welfare. The aim of this project was to construct a conceptual framework for assessment of health-related quality of life in calves with respiratory disease, based on indicators suitable for direct pen-side visual observation. A conceptual framework has been created which features 23 putative indicators of health-related quality of life distributed across two interrelated domains – clinical signs and behavioural expressions of emotional wellbeing. It has potential applications to inform the development of new health-related quality of life measures such as structured questionnaires and automated sensor technologies.
Project team: Professor David Main and Emily Bull
This innovation project is concerned with co-developing innovative strategies with key stakeholders in the UK broiler supply chain to encourage a sectoral shift towards meeting the Better Chicken Commitment. The Better Chicken Commitment encourages consumers to buy higher welfare poultry meat which has been slowly grown in better living conditions. Whilst the Better Chicken Commitment has many advantages, disadvantages include higher feed requirements and increased greenhouse gases. This complexity requires active engagement from all stakeholders in the system to co-develop innovative and transformative change. Professor David Main and Emily Bull are working with stakeholders to facilitate innovation workshops to drive change in key areas including housing, animal, and the supply chain.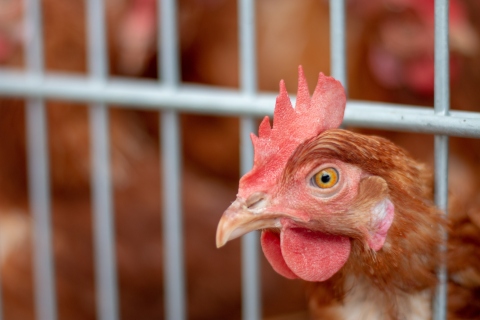 Project team: Professor David Main and Emily Bull
Funding source: AHDB Beef and Lamb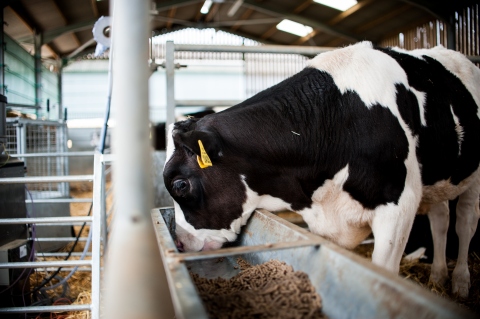 The dairy-bred beef calf rearing sector could be described as "falling between the gaps" of the dairy and beef industries. There are significant challenges, such as antimicrobial use, reduced productivity, and the inevitable ongoing public interest in the welfare of calves. This project, funded by AHDB Beef and Lamb, will collate existing knowledge, actively engage with the industry in knowledge exchange and explore further innovation potential. Using questionnaires to calf rearers and geographically spread focus groups of producers, the project team (Professor David Main and Emily Bull) will summarise current practices and identify the key challenges through the eyes of the farmers. Relevant stakeholders such as the three main calf suppliers and specialist veterinarians will also be engaged as well as data collected from visits to markets and collection centres.