One of the most amazing aspects of the RAU is that, despite being a small university with only 1100-1200 students, it offers a wide range of clubs, societies and activities for you to get involved with.
Our Student's Union (SU):
The SU is dedicated to making you university experience as amazing as it can. It organises and coordinates the events on campus, the clubs, societies and socials. It also is a voice for you, for example if you have an idea for a club or society, the SU will work to make it happen. With over 30 clubs and societies, your university experience will be what you make of it, you'll get out of it what you put into it, and with so many opportunities there's something for everyone. Events organised by the SU include socials such as the winter and summer balls, karaoke nights, film nights and themed nights out, providing perfect opportunities to socialise and make long lasting friends.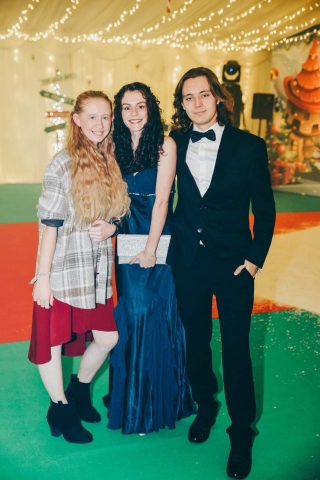 For example, sports teams include netball, hockey, football, archery, lacrosse, rugby and so many more. Typically, the sports teams train on a Monday and Tuesday evening, with matches on Wednesdays, either played home or away. There are also equestrian sports such as polo, dressage and horse riding with our own livery yard and facilities such as a canter track and arena. On campus there is a great range of sports facilities from the outdoor all-weather pitches and courts for netball and tennis, to an indoor sports hall, table tennis tables and a gym on campus. Many of our teams compete in the British University and College Sports League (BUSC). Clubs and societies include salsa dancing, African Caribbean Society, Brewers' Club, choir, Christian Union, Enterprise Society, Environmental Society, Food and Wine Society, Real Estate Society, shooting, Young Farmers Club and many more to choose from.