In addition to the courses available to study at the RAU, the University has a strong presence in China, with collaborative relationships with seven Chinese universities, each of which offer opportunities for study abroad and exchange programmes for students who wish to gain some international experience during their time at RAU.
Below is a list of the China Programme partner Universities and the courses they offer: 
RAU Joint Institute of Advanced Agritechnology at Qingdao Agricultural University, China
The Joint Institute is an exciting new initiative supported by China's Ministry of Education. It offers four Double Award undergraduate degrees:
Entry to the programmes is for Chinese Nationals only. All students accepted onto the double degree programmes need to pass the National English Test with a Mark of 100 out of 120. During year 1 and 2 they will also take the University English Programme and pass the National English Levels 4 and 5. This will be supplemented by the delivery of English for Academic Purposes module in year 1 and ongoing support in years 2,3 and 4,
In addition to the Double Award programmes, the Joint Institute will offer opportunities to students from RAU to visit and study, for example as part of its annual summer school programme.
Qingdao Agricultural University was founded in 1976 as one of the original 12 Shandong Province Universities. It started life in 1951 as Laiyang Agricultural School (about 60 miles from Qingdao City), became Laiyang Agricultural College in 1958 and, once it achieved University title, expanded to occupy 4 campuses (Chengyang – main campus, Laiyang Campus, Blue Valley Campus and part of the Jiaozhou Modern Agricultural Science and Technology Demonstration Park). A new, fifth campus is being built at Pingdu which opens in 2020. The campuses will eventually cover an area of 860 acres with over 1.1 million square metres of teaching and research building space. The University owns three small farms in the area which are used for teaching and research. QAU ranks 345 out of the 700 universities in China and 45 out of 97 for Agriculture.
QAU has eight discipline areas split into 24 Schools or Departments and offers 77 Bachelor programmes including agriculture, forestry, food science, economics, engineering, law, veterinary medicine, foreign languages and some media and fine arts degrees. It also offers 73 Masters programmes in similar subjects. Altogether there are 40,000 students and 1494 full time lecturers giving a full time staff:student ratio of approximately 1:27.
For more information, see https://en.qau.edu.cn/
There is a report of RAU's recent visit to QAU (https://en.qau.edu.cn/content/News/87a00b51d1604812a1904ea747395cf1)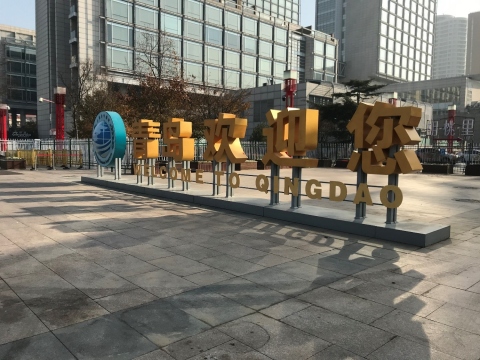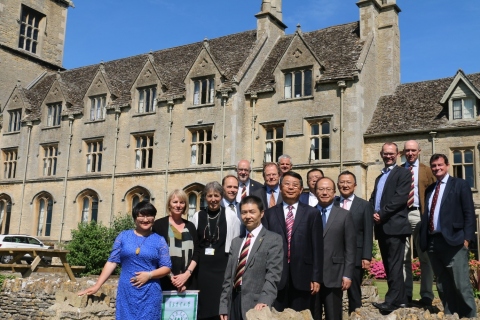 Shandong Agricultural University, China
Shandong Agricultural University (SDAU), situated at the foot of the magnificent Mount Tai, was founded in Jinan in 1906 with the original name of Shandong Higher Agricultural School. It was renamed Shandong Agricultural University in 1983. It consists of 21 colleges and offers 96 undergraduate programmes. 
Currently SDAU has an enrolment of 34,529 full-time students, including 29,936 undergraduate students and 4,655 master and doctoral students. In addition, there are 80 on-the-job students pursuing master's degrees and 18,592 students in continuing education. It has a total of 2,483 faculty and staff members, among whom there are 1,122 professors and associate professors. SDAU has one academician of the Chinese Academy of Sciences, and three academicians of the Chinese Academy of Engineering.The RAU has been working with SDAU for almost 20 years, as part of a co-education programme involving two SDAU single undergraduate degrees:
Graduates from these programmes gain a degree from SDAU and a Certificate of Completion from RAU. 
However in 2021, supported by China's Ministry of Education, the Real Estate programme was upgraded from a SDAU single degree programme to a double degree programme, which means graduates from this programme gain one degree from SDAU and one degree (Hons) from RAU. You can view the programme specification for the BSc (Hons) Real Estate here.
Graduates often progress to Masters degrees, either in China or internationally, and then typically into Chinese Government departments or international business careers. Having studied degrees in English and Chinese, these graduates have a wide range of career options.
For more details, visit Shandong Agricultural University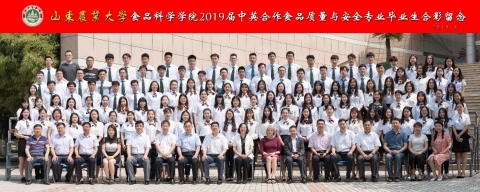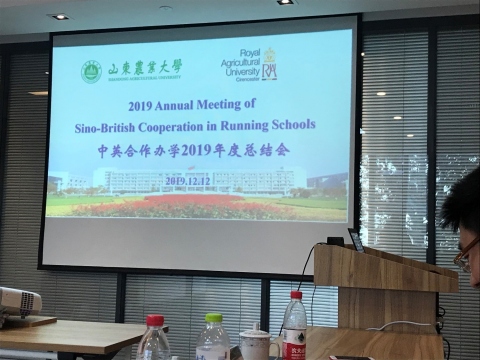 Beijing University of Agriculture, China
The RAU operates a "3 + 1" cooperative education scheme with the Beijing University of Agriculture for their Agriculture and Food programmes. This means that students undertake the first three years of their programme at BUA, in Chinese, and then complete their fourth year, in English, at RAU. Students who successfully complete the programme gain a Chinese degree that recognises their year of study at RAU.
For more details, visit Beijing University of Agriculture.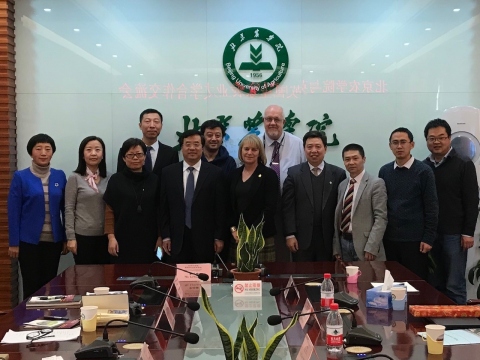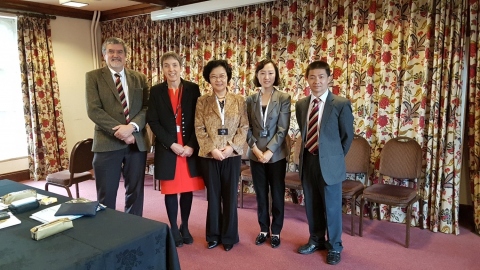 Northwest A & F University, China
The RAU runs a "3 + 1" scheme with Agriculture, Food and Business and Rural Land Management programmes.
For more details, visit Northwest A & F University.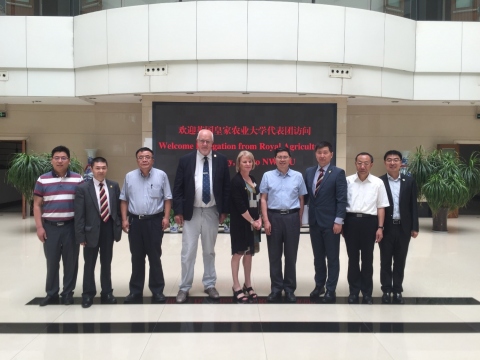 Student Exchange Programmes
In addition to the formal partnerships, RAU has student exchange programmes with the following universities, all of which are happy to welcome RAU students to their campuses:
Henan Agricultural University, China
Programmes in agriculture and related subjects
For more details, visit Henan Agricultural University.
Wuhan Business University, China
Programmes in international business
For more details, visit Wuhan Business University
Zhengzhou University of Light Industry, China
Programmes in ecology, conservation and environmental engineering
For more details, visit Zhengzhou University of Light Industry